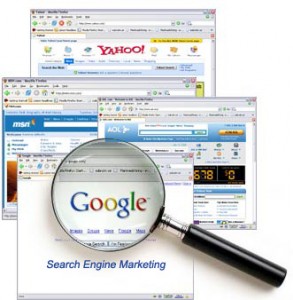 propertyadguru.com welcomes part two of this guest post from Petra Sprekos, general manager of Australian industry-owned real estate portal realestateview.com.au. Read part one here.
Include content with keywords
Relevant pieces of copy (known as content) throughout the site help with SEO. Including terms that you have decided to target (e.g richmond real estate, richmond rental properties etc) on-site will make search engines see pages as more relevant to those terms.
This does not mean stuffing these terms in anywhere possible, but including descriptive text, suburb profiles, interesting articles and other pieces of useful information. It is important for the text to be readable and relevant for the user, so ensure you write for the user first and search engines second.
Structure and linking
It is very important for all pages on the site to have links pointing to them. Search engines crawl through the Internet by following links. If a page has no links pointing to it, then it is unlikely that it will ever be found.
Be sure to interlink all pages in the site. The best way to do this is with relevant text links, meaning the link that points to a certain page has text that is relevant to it. If a page aiming to sell Richmond real estate is linked to from another page or different site with the text "Richmond real estate," this will tell a search engine that this is what your target page is all about.
As far as structure goes, keeping the addresses (URLs) of pages short and organised is advised. So for example, if as an estate agent you operate in three suburbs (Camberwell, Richmond and Kew) and you have a page dedicated to each, a good URL structure would be as follows:
Homepage: http://www.agentxxx.com.au/
Camberwell Real Estate Page: http://www.agentxxx.com.au/camberwell-real-estate/
Richmond Real Estate Page: http://www.agentxxx.com.au/richmond-real-estate/
Kew Real Estate Page: http://www.agentxxx.com.au/kew-real-estate/
The addition of every extra "folder" or / in the URL makes it less important in the overall structure of the site. So the homepage is on level one, the Camberwell, Richmond and Kew real estate pages are on level two, then anything after this is on level three, and so on.
Optimisation of a site is a constant task, but get the basics right will enable you to start ranking and gaining traffic. Next month I will give you some helpful and simple link building tips, as this is the area that will give the biggest boost to your rankings and in turn your search traffic.
Additional Resources
For more on keyword research, check out this guide:
http://www.copyblogger.com/keyword-research/
A couple of informative guides for creating effective title tags and meta descriptions:
http://www.seomoz.org/blog/best-practices-for-title-tags
http://www.seomoz.org/blog/making-the-most-of-meta-description-tags
A great article on all things on-page in SEO:
http://www.seomoz.org/blog/perfecting-keyword-targeting-on-page-optimization
Google's Search Engine Optimisation Guide (recently updated 32 page guide to SEO): http://static.googleusercontent.com/external_content/untrusted_dlcp/www.google.com/en//webmasters/docs/search-engine-optimization-starter-guide.pdf

Related posts: