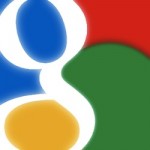 Most changes to Google's ranking algorithms go unnoticed by the wider web, but a recent change targeting duplicate content has some industry commentators warning of significant shifts in rankings.
Google's Matt Cutts described the change as a targeted one. "Slightly over two percent of queries change in some way, but less than half a percent of search results change enough that someone might really notice," he wrote. "The net effect is that searchers are more likely to see the sites that wrote the original content rather than a site that scraped or copied the original site's content."
While Cutts description is of a minor change, search engine marketing firm Greenlight says some of its clients are seeing "collateral damage" from the change.
"Greenlight advises businesses that have recently lost rankings to identify their affected pages and then search Google for some short snippets of text from the pages, encapsulated in quotes," the company says. "If the page does not rank first, or at all, that is a strong signal the problem could be duplicate content-related."
Hopefully this update won't affect your website, but even if your rankings haven't changed, this is a good reminder to check how well your site ranks for the keywords you are targeting on a regular basis.

Related posts: