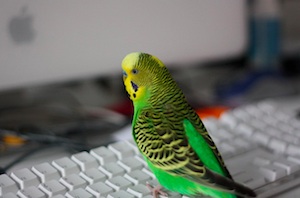 Each week, we take a a look at the top stories in real estate technology from the past seven days. Here are the latest developments from around the world:

South African real estate technology company Entegral launched a franchise website system for national client RealNet. The first website to go live was realnet-stellenbosch.co.za. Entegral says these franchise websites can be setup instantly and offer all the SEO functions found on the main RealNet website.
Indian website groffr.com, a group buying website for real estate, cars and electronics, is starting to establish its presence. The website currently operates in seven locations, and is listing four real estate deals. groffr.com says its aim is to "help people with their biggest purchase decisions by not only allowing them to derive from the collective wisdom of a group but also enabling them to spend lesser by bargaining more from the sellers."
US real estate marketing company RealBird launched a mobile website creation option for its premium members. The company says 805 mobile websites were registered in the three days after the product's launch. The company is registering domain names for these websites on a first-come, first-served basis.
US-based Real Estate-Owned asset management company Active Data Technologies completed the development of an offer management platform for Fannie Mae that allows agents' representing homebuyers or investors to submit online offers to purchase Fannie Mae-owned properties. The platform, dubbed HomePath Online Offers, is currently available for Fannie Mae-owned properties in three test markets, and Active Data says it has generated a "significant" number of offers.
We are always on the lookout for new developments in real estate technology. Send us your tips and press releases by emailing [email protected]

Related posts: