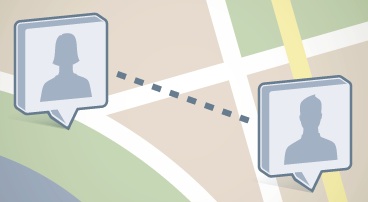 Facebook Places only joined the location-based social networking game in September, but with 150 million people now using Facebook on a mobile device, it seems a waste not to take a few moments to add your business details to Places. Today, we'll explain how to do just that.

The value of this new Facebook feature is increased online visibility. Once your business details have been added, people who come to your office can "check in," which will highlight your details in their Facebook news feeds. Your details will also show up when someone tries to check in to a nearby business, and you can include directions and other information for people searching Facebook from their home computers. Here's how to get started:
Claiming your business
As insidefacebook.com explains, Facebook has already filled Places with the details of around 14 million local businesses, thanks to a partnership with business listings data provider Localeze. So your first step should be to see if you can claim your business details. To do this, open Facebook on your office computer and use the top search bar to find your business name.
If you can find your business details, scroll down to the bottom of the page and click on the "Is this your business?" link. You'll then be led through an online verification process that will involve a call to your office phone.
Adding your business
If you don't find your business details through a Facebook search, you'll need to add those details when you are actually at your office, as Places uses your physical location to create the listing. You can do this either through the Facebook Places app for iPhone, or by going to http://touch.facebook.com on your office computer or other mobile device.
Once you've opened the Facebook Places app, adding your business is a simple matter of clicking on "check in," then clicking the "add" button to the left of the Places Names search box and entering your details. You'll then need to follow the steps above to claim the business listing you've just created.
Facebook Places might not seem like a necessity for your online profile, but with the much smaller Foursquare network reportedly gaining 20,000 users a day at the moment, we think it's definitely worthwhile having this base covered.

Related posts: