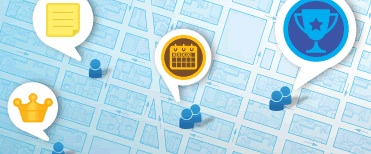 In this week's guest post from SOBOX, the social media solution created by propertyadguru.com publisher Classified Ad Ventures, we hear the latest on the rise of location-based social network Foursquare.

It is rumored that Foursquare has hit 4 million members this week, according to Mashable.
This mammoth achievement comes only 50 days after the location-based social media game signed on 3 million users.
According to Mashable, Foursquare is now adding about 20,000 users a day, ramping up from the 15,500 daily users noted to get to the 3 million member mark.
Mashable says Foursquare's impressive growth can be attributed to a number of things, including recent releases for iPhone and Android and celebrity attention.
As yet Foursquare's major competitor Facebook Places hasn't revealed any stats. It will be interesting to see if the rapid growth is across the sector or just for Foursquare!

Related posts: