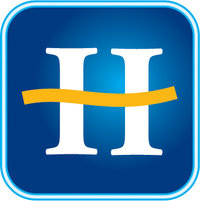 This week's agent strategy comes from Kevin Hollinrake, managing director of the York-based Hunters Property Group. Coming from a country where the URL "rightmove.co.uk," is near-synonymous with property search, Hollinrake's tips will resonate with real estate agents who are working in portal-dominated markets.

"Property portals are a much bigger thing in the UK than in many other countries as we do not have an MLS, so the consumer use of the principal one, rightmove.co.uk, is massive," Hollinrake explains. "We spend a significant amount of our advertising budget on subscriptions and branding opportunities on rightmove.co.uk and one or two others including primelocation.com and findaproperty.com."
The question is, how does Hollinrake ensure that Hunters' online marketing budget actually brings in leads, rather than simply lining these portal operators' pockets? He argues that the key is in the visuals.
"Portal advertising is easily our most effective means of generating sales leads, but photographs are hugely important, much more so than copy," Hollinrake explains. "We switch our photos regularly, particularly if the click-through rate is below average, and often lead with internal shots rather than the usual front elevation."
"We retake photos and also use a service called Vizzishots, who work wonders with dull photos, adding blue sky, green lawns and generally brightening up the image for only £2.95," Hollinrake adds.
Hollinrake goes on to say that a "fair chunk" of Hunters' advertising spend goes to Google AdWords, echoing the strategies of two of our previous contributors. He describes the Hunters social networking strategy as "pretty basic" at this stage, with each office or agent spending an average of 10 to 15 minutes per day on channels including Twitter, Facebook and LinkedIn.
"Our view is that it isn't about generating 10,000 followers on Twitter, but more about building personal online relationships," Hollinrake says. "Broadcast is boring - dialogue is where it's at in my view."
Taking the long view in terms of social media return-on-investment, Hollinrake concludes, "I'll know better in 10 years time."
Do you have a real estate marketing strategy you'd like to share? Get in touch with us at [email protected] and we'll feature you in the next instalment of Agent Strategies.

Related posts: