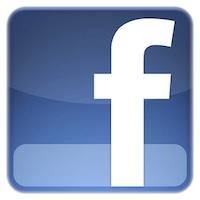 If you've started using Facebook ads to promote your real estate services during the last year, you're not alone.

As buisnessweek.com reports, Facebook's biggest advertisers have increased spending by at least 10-fold over the past 12 months, while some advertisers have boosted their spend 20-fold or even more.
"Two years ago the big brands were experimenting with us," Facebook COO Sheryl Sandberg told the website. "They started buying with us a year ago. Now, they're going big."
The reason for this boost in spending is obvious - Facebook's growth is still huge, topping 500 million users just a few weeks ago. And along with a large potential audience, Facebook also gives advertisers plenty of ways to choose exactly who sees their material.
As we explained in our guide to Facebook ads, the jury is out on whether these ads work well for real estate agents. But if you're keen to give them a try, start by reading Facebook's own guide on how to get the most of the ads, along with our tips on online branding and listing copy.

Related posts: