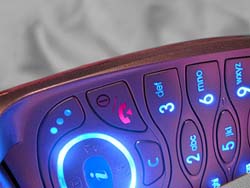 A new US based report suggests mobile phones will see increasing investment from advertisers over the next five years, but another analysis raises doubts over whether consumer use will be able to keep up.

Digital research provider emarketer.com's Mobile Advertising and Marketing: Change Is in the Air report states that spending on mobile advertising is set to grow more quickly than online ad spending as a whole, in line with emerging online formats such as digital video. The report predicts spending will increase from US$416 million in 2009 to $1.56 billion by 2013.
While emarketer.com found that the amount of money spent on mobile advertising currently lags behind consumer use, the report argues that an increasing number of marketers are seeing the benefits of including mobiles in their advertising strategy.
"Disparate hardware and software platforms, competing app stores, rival search engines and a large, fragmented universe of agencies and service providers make the mobile ecosystem more daunting than the desktop environment," said emarketer.com senior analyst Noah Elkin, the report's author. "But overcoming this complexity pays dividends."
Meanwhile, a Nielsen report reveals some complications when it comes to the way consumers currently use their mobiles. Focusing specifically on mobile video, the report describes its reach as "fairly humble" and points out that 52 percent of US mobile subscribers use phones that are unable to view videos at all. Perhaps more significantly, the report reveals a "revolving audience" for mobile video. In other words, there are plenty of users who test out the medium for less than a year before giving it up.
So, should mobile advertising be part of your marketing strategy? Despite the "daunting ecosystem" Elkin describes, many real estate marketers are clearly unperturbed, with new releases surfacing regularly. And, with the Nielsen report also revealing 70 percent year-on-year growth for mobile video, they may well have it right in advising us to "choose (cautious) optimism".
[Image: flickr/Milica Sekulic]

Related posts: