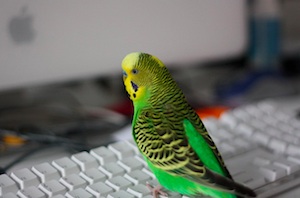 Each week, we take a look at the top stories in real estate technology from the past seven days. Here are the latest stories from around the world:

Property Portal Watch partner Floorplanner has released an upgrade to its furniture feature, displaying all items in 3D in a new, searchable display. This follows on from improvements made to Floorplanner's accounts displays and the simplification of its accounts over the past few months.
After selling its India-based operations in early August, US property information and analytics company CoreLogic is exploring the potential sale of the company. "In light of the challenging economic environment and current market conditions, the Board has determined to look more closely at a range of alternatives with the assistance of a financial advisor," the company states.
US apartments portal apartmentfinder.com has been chosen by Multi-Housing News as winners of the 2011 Technology Choice Awards, in the Internet Listing Services category. The annual awards are presented to companies in the multi-housing industry that demonstrate strong business practices incorporating innovative technology solutions, superior customer support, and flexible customisation in their marketing strategies.
We are always on the lookout for new developments in real estate technology. Send us your tips and press releases by emailing [email protected].

Related posts: