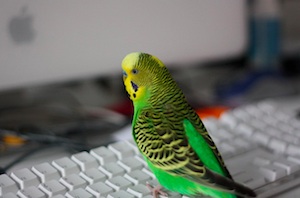 Each week, we take a look at the top stories in real estate technology from the past seven days. Here are the latest stories from around the world:
Social media marketing platform Roost launched its Local Scorecard, which shows businesses where their fans are located. "The Scorecard (that can be determined in seconds) will give you an index score between 1-100 which will tell you how you are doing with local fans and give you an easy measurement to follow how you are improving over time," Roost explains. The company changed its model from a real estate search site to a social service in September last year.
Property Portal Watch partner Floorplanner simplified its accounts, cutting down its options from 14 to five. "You signed up to Floorplanner to create and share floor plans, and that's what we want to make as easy as possible," the company says. "We also want floor plans to be the core metric of our accounts: not the number of active published projects, but the number of projects total." Earlier in the week, Floorplanner passed the 3 million registered users mark.
RealDirect, a New York-based real estate technology company and brokerage, raised US$2 million in Series A funding. cnn.com reports that GSA Venture Partners led the round, joined by Bendigo Partners and High Peaks Venture Partners.
We're always on the lookout for new developments in real estate technology. Send us your tips and press releases by emailing [email protected].

No related posts.