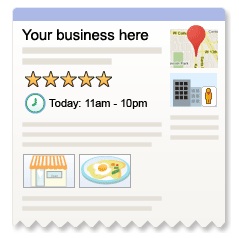 In another effort to link itself to local businesses, Google has started rolling out a feature called Google Business Photos to enhance the profiles on Google Place Pages.
As Google explains here, businesses can now apply to have their premises photographed in scheduled photo shoots, with the resulting images then added to the business's Place Page. At the moment, the service is available in select locations across the US, Japan, Australia, and New Zealand.
While Google Business Photos is a feature probably more suited to places like restaurants or hotels, this service, which currently appears to be free, could still be useful to real estate agencies who want to show off the atmosphere of their offices.
If nothing else, this is another reminder for real estate agencies to ensure their profiles on Google, especially their Place Pages, are as complete as possible. Click here to read Google's advice on how to get started with Places and manage your listing.

Related posts: