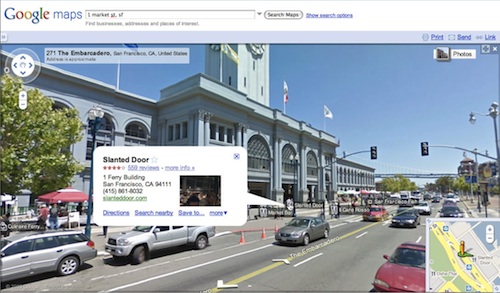 In another upgrade aimed at local business owners, Google has now added information about local businesses to Street View.

This means that as people use Street View to take virtual strolls, the names of nearby businesses will pop up. They can then access more detailed information, such as opening hours and reviews, by clicking the icon for that business. At this stage, these "local business annotations" seem to be limited to the US version of Google Maps.
"For now, browsing a location in Street View will show the top listings for that immediate area," explains the Google Lat Long Blog. "We will be extending this coverage soon to include more businesses and also transit locations."
So what do agents need to do to take advantage of this latest Google Maps upgrade? Simply make sure all the information Google has about your business is up-to-date. A quick search in Street View should show you what potential customers are finding, and whether you need to make any changes.
If you're not happy with the results, head to Google Places - the recently renamed Google Local Business Centre - and plug in the information you want Street View users to see. If the marker for your business is in the wrong spot, Google outlines how you can fix that here.

Related posts: