With Google's latest release, dubbed HotPot, the search engine giant is taking the 50 million locations in Google Places and inviting anyone to add their reviews and ratings, then giving that information a social twist.
Google explains that HotPot works by collecting reviews and ratings on Google Places locations, recommending places similar to those users like, and allowing users to share ratings with friends and see the places they've recommended. Google product manager Mat Balez outlines how HotPot works in this video.
While Google is mainly using restaurants in its examples, that doesn't mean HotPot is limited to places to eat. Real estate agencies are very much part of the new network, as a search for "Sydney real estate agents" reveals: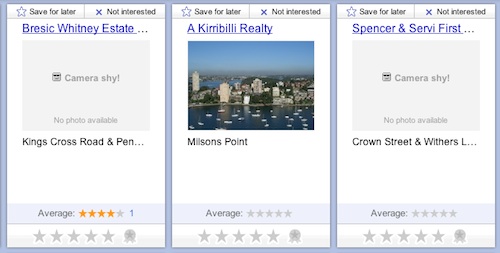 Looking at these search results, it's clear plenty of real estate agencies will be missing out on a good online branding opportunity if and when HotPot takes off. Many don't have a photo uploaded to their Google Places profile, and some haven't included a link to their website in their contact information.
More importantly, a number of the agencies in these search results are currently showing one star ratings with reviews from dissatisfied customers. In the interest of protecting their online reputation, these agencies may need to take the time to respond to their HotPot reviews.
If you find your agency has no reviews or ratings at this stage, you could take this opportunity to reach out to your past clients in your next email newsletter and ask them to contribute a review. Above all, don't ignore your reviews - that won't stop potential clients from reading them.

Related posts: