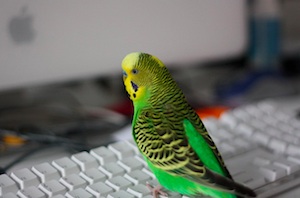 Each week, we take a a look at the top stories in real estate technology from the past seven days. Here are the latest developments from around the world:

US vacation rentals software company Trekadoo is now providing its services to rentalspot.com, a free-to-list vacation rentals portal. rentalspot.com launched in public beta at the end of last year, and says the new software eliminates the need for home owners and renters to constantly e-mail back and forth in order to rent a property.
Swiss real estate portal home.ch took out the bronze award in the Best of Swiss Web awards' innovation category, beating out market leader homegate.ch. home.ch spokesperson Nicole Zintil says the win shows home.ch is on the right track. The portal was first launched in June 2010 as part of a joint venture between Swiss publishing company PubliGroupe and telecom provider Swisscom.
US foreclosure website

realtytrac.com

unveiled a new site feature that allows users see the amount of equity — or negative equity — in a property based on its estimated market value and total outstanding loans, along with the position of those loans and its loan-to-value ratio. The video below shows this feature in action:
US commercial real estate website loopnet.com announced the release of Deal Blast, a module offering tools for brokers to create and manage email lists, and send, track and analyse email campaigns within the website's Enterprise Deal Tools product. loopnet.com is currently 18th on the Hitwise list of US real estate websites, and has just released a new research tool covering 10 million property records.
We are always on the lookout for new developments in real estate technology. Send us your tips and press releases by emailing [email protected]

Related posts: