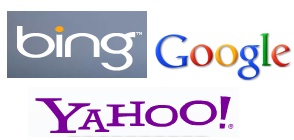 Last week, searchengineland.com's Stephen Spencer came up with a list of 25 SEO mistakes that even experienced website creators can end up making. This got us thinking about some of the common SEO errors we see real estate agents making with their own websites. Do any of the following five apply to you?

1. Writing like an agent, not a home hunter. If you were looking for a home, would you start with a search for "hot real estate deals" or "great prices for land"? Watch out for sentences like these that are unlikely to find their way into a search query.
2. Relatedly, not using Google's keyword tool to find out what people are actually searching for. If you're wondering how to make use of this free, simple tool, check out our how-to guide here.
3. Going overboard with keywords. Once you know which keywords are attracting attention, it can be tempting to cram as many as possible into your website copy. Unfortunately, what you'll end up with is a website that looks unnatural and actually drives visitors away.
4.  Using photos instead of text. Image-rich real estate websites are great - they quickly give a strong sense of the kind of listings you have on offer and the community you cover. Just beware of using images instead of text, as search engines can't read them. So for every image you add, make sure there's corresponding text somewhere on your site.
5. Leaving your content static for long periods of time. This has to be one of the most common SEO problems for real estate websites. If your site was set up five years ago and you haven't touched it since, your chances of measuring up to the other players in your market - many of whom will have blogs and other fresh content added by now - are close to zero. Start thinking about what you can change to gain more search engine attention today.
Above all, remember that SEO is a marathon, not a sprint - it takes time to establish your place in search engine results, even if you aren't making one of these mistakes. As always, we'd love to hear your own SEO tips and tricks in our comments.

Related posts: