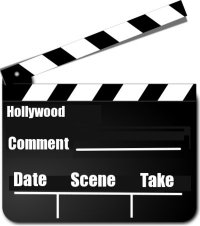 Two of the biggest trends in online real estate marketing - in fact across the web in general - are the use of Facebook and online video. With that in mind, we decided to get in touch with one real estate agent who is putting both these channels to work, and creating plenty of business in the process.

Through the Bixby Knolls TV Facebook page, Long Beach Keller Williams agent Eileen Rivera publishes videos that introduce the businesses, people and homes of Bixby Knolls and the surrounding area. It's a strategy that has 878 people liking the page so far, and the videos themselves have attracted hundreds of views on YouTube.
But its not just likes and views that Rivera has to show for her efforts. "First and foremost it has created additional brand recognition," she tells propertyadguru.com, before adding, "Can you imagine how much fun it is to put out 20 open house signs after 300 people have viewed a BKTV video the week before?"
The particular video Rivera is referring to is "Hollywood comes to Bixby Knolls," which you can watch below:
A quick scroll through recent comments on the page shows plenty of people are responding well to Rivera's strategy, and she explains that getting locals on board to create the videos is really quite easy.
"I would have to say that one of the highlights continues to be the surprise on business owners faces when I tell them that there is no cost and that I as a home owner and a business person in the community just want support their business and put the spotlight on what they offer," Rivera says.
Not content with one Facebook page, Rivera has recently started a new project: Real Estate Update Long Beach and Lakewood. Here, property hunters can find more videos on specific real estate topics such as short sales, along with "pick of the week" listing videos. With two localised Facebook pages behind her, we have a feeling Rivera's business is only going to grow.

Related posts: