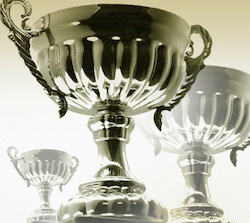 This week's spotlight falls on the real estate category winners of the 2010 WebAwards, which have just recently been announced by the Web Marketing Association.

"More than 2,000 sites from 45 countries were adjudicated in 96 industry categories during this year's competition," the Web Marketing Association explains, adding that entries were judged on design, copywriting, innovation, content, interactivity, navigation, and use of technology.
There were 24 recipients in the real estate category, with montagebeverlyhills.com/residences/ taking out the top honour of Best Real Estate Website. A quick visit reveals why - this is a website that knows exactly who its target audience is, and speaks to them with a coherent message.
If you're looking for more inspiration for your own real estate website, check out the seven recipients in the Outstanding Website category:
Better Homes and Gardens Real Estate (US): "Our website is the first in the real estate industry to focus on the consumer's lifestyle and is designed to mimic the natural home research process," says Sherry Chris, the company's president and CEO.
Silvertstein Properties (US): The company rebuilding the commercial office space at the World Trade Centre shows how a good news section is done.
Foxtons (UK): Foxtons caught our eye earlier in the year for their comprehensive approach to calls to action.
Fabege (Sweden): This website seems to have every feature you can imagine, but one of its strongest points is the inclusion of testimonial quotes from past clients throughout.
BSL Real Estate & Rental Management (US): A Minnesota agent with a great example of a niche market blog.
Property Perfect and Metro Park (Thailand): You might not be able to read Thai, but these websites' focus on fun will make you wish you could.
Want to see your website featured in our Website Spotlight series? Then get in touch with us at [email protected].

Related posts: