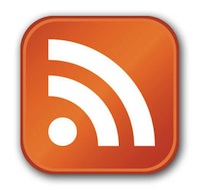 Your website's looking great, so why isn't it generating any leads? Perhaps it's your "call to action" - the section of your website that prompts browsers to subscribe, follow, or contact you. Let's take a look at some examples to find out what the options are.

Recently we checked out nestrealtygroup.com, the winner of Inman's Innovator Award for 2009. They've taken a subtle approach to their calls to action, placing the suggestions to "get email alerts" and "contact us" in tiny print in the top right of the website. Scroll down to the bottom of the homepage and you'll find a miniature RSS feed subscription button, along with small versions of the Twitter, Vimeo, and YouTube icons under the words "find us on".
Over in Australia, we can see two very different examples. cbrealestate.com.au hasn't decided to engage with its customers via social media just yet, but they do know plenty of people want to contact them by phone. So their number is displayed in large print in that all-important top right corner.
Meanwhile, firstnational.com.au seem very comfortable with social media, presenting home hunters with large links to its Facebook and Twitter accounts halfway down its homepage.
In the UK, we have London agents Foxtons. Like cbrealestate.com.au, their homepage reserves the top right corner for large text with their phone number. Beyond that, Foxtons has not just one, but four calls to action for their home valuation service.
What these examples show is that there's certainly more than one way to prompt website visitors to act. Now that you're thinking about what constitutes an effective call to action, and what changes - if any - you need to make back at your website, consider these points:
Highlight it: Make sure users don't have to go hunting if they want to sign up for alerts or find your contact details. As a general rule, the top right corner is where people go looking when they want to get in touch.
Simplify it: Keep the word count down and the message clear. Confusing a potential customer is an extremely effective way to make sure they don't do business with you.
Monitor it: Any change you make should prompt you to track whether it's turning visitors off or bringing in more leads. This doesn't have to be a tiresome process - a simple count before the change, and a check a month or so later, should tell you whether you're on the right track.
If you're still stuck for ideas on how to make the most of your calls to action, spend a few minutes revisiting websites you subscribed to. What did they do right to capture your email address?

Related posts: