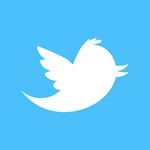 Which real estate agent has the most influence when it comes to Twitter? According to a recent survey by Klout - a tool that claims to be able to measure the influence of individual Twitter users - the agent with the highest score is West Cornwall's Chris Wood.
At least, that's how Klout ranked the top 10 estate agents in its recent survey, republished here. But with just over 1,000 followers signed up to Wood's account, we have to wonder a little about the results - especially when there are real estate professionals out there with follower counts in the tens of thousands.
But if we were to measure the influence of real estate agents using Twitter, what factors could we consider? Here are a few ideas:
Follower counts are important, but genuine interaction between the agent and their followed base is probably more valuable, especially if they are targeting a niche market.
Similarly, who are the agent's followers? Are they mostly people who live in the local area, other agents, or just spam accounts?
Where do the agent's tweets end up? Are they often retweeted and placed in front of a wider audience?
Most importantly, can the agent can tie their Twitter use back to leads and business they have generated?
What do you think makes for an influential Twitter user in the real estate space? Let us know your thoughts in our comments.

Related posts: