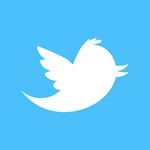 Whether you're using Twitter as a personal communication tool or to promote your brand, a drop in your follower count always stings. It also raises the question: "Why did they decide to stop following me?"
If you've been pondering this question lately, then you'll be interested in the results of a new study by ExactTarget and CoTweet that looked at why people unfollow brands.
The top reason? You guessed it - boredom. 57 percent of respondents said they hit "unfollow" because "the content became repetitive or boring over time." Tweets that were too close to ads also turned people off, with 41 percent of respondents unfollowing after their tweet stream "became too crowded with marketing posts."
The results of the study were also something of a warning against bombarding followers with tweets, as 31 percent said they tuned out because "the company posted too frequently."
The other reasons people unfollowed brands are listed below:
The question is, do your real estate agency's tweets fall into any of the above categories? If so, you might want to check out our Twitter tips for agents, which is based on Twitter's own best practices for businesses.

Related posts: