The latest figures from comScore tell a very convincing story about the growth of Facebook and Twitter - both social networks are still gaining users.

Facebook was recently seeing more visits than Google, but has since had its fair share of negative press over privacy concerns.
But according to comScore figures quoted by techcrunch.com, people are still flocking to Facebook in droves - the latest total is 130 million unique US visitors in May. techcrunch.com explains that this is the third largest single-month increase in unique visitors since comScore started measuring.
As for Twitter, any doubts about its potential for growth should be banished by comScore's reckoning. More figures quotes by techcrunch.com show an audience of 90.2 million unique visitors in May worldwide — an increase of 7.6 percent since April, and up from 37.3 million a year ago.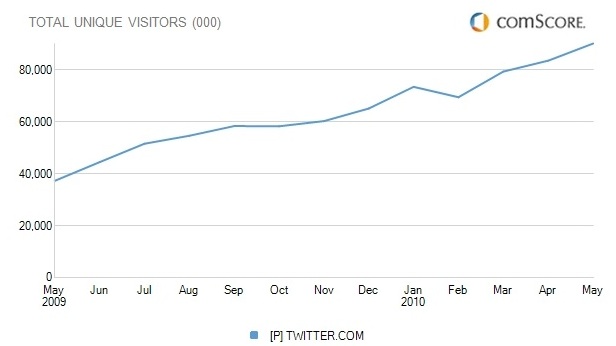 Capping off these impressive figures, Nielsen says 22 percent of all time online or one in every four and half minutes is now spent on a social network or blog.
"The average visitor spends 66 percent more time on these sites than a year ago, almost 6 hours in April 2010 versus 3 hours, 31 minutes last year," the metrics company explains.
So how do you put these social networks to good use as a real estate agent? Start with our Top 10 Tips for Real Estate Agents Using Twitter, along with Facebook Ads from the Group Up.

Related posts: