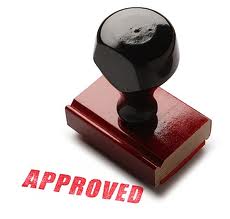 You know how hard you work for your clients, but does your website reflect that? If not, it might be time to look at adding in testimonials to give visitors a strong sense of why they should work with you.

A testimonials page might sound like a cheesy idea at first, but there are ways to include one without turning people off. One example of how to do this can be seen at goodlifeteam.com, which we featured a few weeks ago.
goodlifeteam.com's testimonials page is in a logical place as part of the website's "meet the team" section. Scrolling down the (lengthy) page, you can see that the testimonials are allowed to speak for themselves, without any headings and minimal explanation.
Australian agency website habitatproperty.com.au takes a similar approach on its testimonials page, simply pasting in emails from past clients. Reading through these, you get a good sense of exactly how each agent has helped buyers and sellers, which will surely help in fostering more trust in their service.
At the other end of the spectrum we have christophechoo.com, which we also featured a while ago. This testimonials page has everything from videos to scans of letters from past clients, which leaves you in no doubt that each and every one of these contributions is real. The inclusion of older examples (one from as far back as 1995) is also a great idea as it shows a consistent record of service.
If you haven't been collecting testimonials from past clients, now's the time to get started so that you can add them to your website as soon as possible.

Related posts: