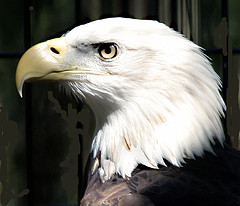 A company's online reputation is arguably as important as its "real world" status, only more difficult to control. We recently discussed myfrontsteps.com and it's StepRep service, which promotes Google results that show your company in a positive light.

Of course, there's more to online presentation than Google search results alone, so we've thought of some questions you may want to ask yourself when considering your own Internet reputation:
Is my website doing me justice?
Simplicity and reliability are two key factors to think about when evaluating your website. A simple website that's easy to navigate will hold a browser's attention far longer than one that overloads them with masses of information. A reliable website - one with links that go where they say they're going, email addresses that don't bounce back, and, of course, up to date information - also goes along way to building a stronger reputation.
Are my communication lines open?
Giving your customers the opportunity to provide you with online feedback gives the impression that you are confident in the service you're providing. The fear of being flooded with complaints keeps some companies from going down this path, but surely knowing about a problem is preferable to watching your page views slowly dwindle away. If the idea of including comments sounds intimidating, consider a simple feedback form instead.
What do they see when they look at Google?
StepRep is one way to control your presentation in Google search results, but don't forget the recent introduction of Google profiles to US based name search result pages. A Google profile doesn't take long to set up, and offers another way to flag down potential customers before they follow that link to the blog post questioning your latest move.
Another useful Google application is their Alerts service, which can be set up to let you know every time your name comes up in online conversation.
Can I keep up the social media pace?
With all the attention devoted to social media recently, you could be forgiven for thinking it's better to have as many profiles as possible, regardless of their content. But a neglected blog, Facebook profile or Twitter page can foster the impression that activity at your company has ground to a halt.
Better to choose one platform you're confident you can keep up to date and stick with, rather than find yourself struggling to maintain five profiles while emails and phone messages go unanswered.
Of course, managing your online reputation could become a full time job - just look at the US National Association of Realtors, who recently appointed their own social media manager. Still, perhaps we don't need to go quite that far keep our online reputations in the clear.
[image: flickr/Savannah Grandfather]

Related posts: