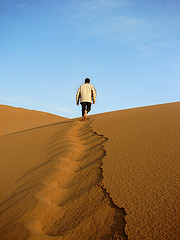 It is vital for every real estate office to have processes in place to effectively monitor enquiry, ascertain the source and ensure leads are followed up.

But for the moment let's look at the source of enquiry and why knowing where your leads are coming from is important.
Source enquiry monitoring provides:
An understanding of what and where marketing and advertising is working.
Information that will assist in allocating marketing and advertising funds more effectively.
The opportunity to ensure all enquiry is being followed up and with what success.
Information on the success of enquiry into real business can allow you to analyse not only the quantity but the quality.
An important statistical tool for presenting to clients when suggesting certain methods of promotion and particularly where you are seeking advertising funds from the client.
Property portals in the main offer an excellent range of statistical tools and reports with some even providing designated telephone numbers allowing you to track telephone enquiry off the Internet.
This allows you to monitor effectively which portals are working for you and providing leads, but once again you need to follow through and track progress to ensure you are recording the quality of the lead. At the end of the day, the source that provides you with the greater number of leads that actually turn into revenue for your business is the most successful.
But not all enquiry will be so clear cut, you need to ascertain from each contact where they first saw the property or your brand. Property research may have been undertaken on the Internet but first contact with you may be by way of telephone or walk-in.
Steps in effectively utilising enquiry monitors:
The point of contact should be where the enquiry is recorded, whether it be at the reception area for walk-ins, answering the telephone or perhaps at an "open for inspection".
All sources of enquiry should be recorded not just the general medium, so under "Internet" the source portal should be recorded.
You may wish to establish a code for every marketing or media source.
Many offices may have CRM or back-office systems that record or follow enquiry and leads right through the process.
If you don't have such a system, a simple excel/word sheet can be quite adequate.
Your enquiry monitor should also include email enquiries coming from property portals.
The more you record and analyse where your enquiry is coming from, the more effective your advertising dollar will be in the future.

Related posts: