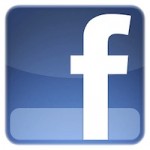 Real estate agents who are trying out Facebook Ads to promote their business will be interested in the latest research by Webtrends, which aimed to provide benchmarks for brands to monitor their campaigns against.
According to the US-based research, the average number of clicks Facebook Ads generated dropped from 0.063 percent in 2009 to 0.051 percent in 2010, while the cost of these clicks rose from US$0.27 to $0.49. As mashable.com explains, this click-through rate is about half the industry standard of 0.1 percent.
The research also found that:
Older Facebook users tend to click more often, with the highest number of clicks coming from 55-64 year olds.
Housing and real estate ads have an average click-through rate of 0.058 percent, and a cost-per-click of $0.56.
If Facebook friends have previously clicked "like" on an ad, this makes people much more likely to click through and see what the ad is about.
If you've just started using Facebook Ads and want to make sure you're on the right track, check out Facebook's own guide here, along with our advice on when to use a cost-per-click model and when to pay per impression here.

Related posts: