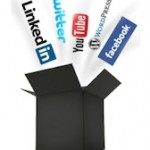 In this week's guest post from SOBOX – the social media solution created by propertyadguru.com publisher Classified Ad Ventures – we hear the latest on Twitter's business guide.
Does your business use Twitter effectively? Do you know what you are doing and are you utilising all that Twitter has to offer?
Twitter has revamped its guide for businesses and it now includes success stories, tools, tutorials and resources. The guide has three sections – Learn the Basics, Optimise Activity and Promoted Products – covering basic info to more advanced.
The Learn the Basics section has some great tips from discussing what Twitter is to best practise and Twitter on the go.
Optimising Activity includes community growing, widgets and resources, and API integration. And the case studies are a great way to see how other companies have successfully used Twitter and include examples from Best Buy, Etsy and Jet Blue.
The final section is all about using Twitter to promote your business and covers advertising and promoting tweets. Also in this section is analytics, featuring Twitter's new system which has dashboards of real-time metrics showing impressions of retweets and replies.
This guide is a handy tool for real estate agents, so check it out: business.twitter.com.

Related posts: