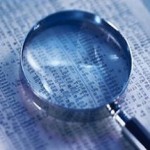 No matter how much time you put into optimising your website's search engine optimisation, the ever-changing nature of search engine algorithms means that SEO can never be something you can "set and forget". So exactly how often should you overhaul your website's SEO strategy?
Because most websites - even in the real estate sphere - have been around for different lengths of time and are aiming to rank well in the results for different keywords, there is no one definitive answer to this question. However, there are a few rules of thumb you can follow when considering whether your SEO strategy needs looking at:
1. The first sign that you need to overhaul your website's SEO is that you're seeing a significant drop in traffic and can't attribute it to any other factor. Remember that search engines love regularly updated content, so if your website is static it could have been overtaken in the rankings by more dynamic sites.
2. Even if you aren't seeing a huge drop in traffic, you might want to look at tweaking your SEO if you find you're starting to attract the wrong kind of traffic. If your bounce rate is rising, or you're getting a lot of emails from people with requests that don't match what your business offers, you could be ranking well in results for the wrong kind of searches.
3. Another good time to overhaul your SEO strategy is when you decide to change the focus of your business. Perhaps you want to zero in on a particular niche or focus on a certain kind of buyer or seller. As well as changing your website's content to reflect this new focus, you'll also need to look at things like page titles, meta tags, and URL structures to attract your new audience.
Of course, you'll never know how effective your SEO strategies are if you move on to the next one too quickly. As Kevin Gibbons of econsultancy.com puts it, "If your business goes through SEO agencies faster than printer cartridges, you're never going to achieve the results you want."

Related posts: