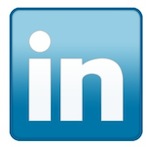 The latest map of worldwide social media use caught our eye not just for the huge rise in Facebook use it shows, but for where it places LinkedIn. According to this new research, LinkedIn is now the third most-used social network in Australia and Canada, and has maintained that position in the UK as well.
As we've discussed before, there are plenty of reasons why real estate agents should have a LinkedIn profile and make use of its features. One of these features is LinkedIn Groups, which gives members the chance to connect with professionals who work in their industry or share similar interests.
The best place to start with Groups is the "Groups you may like" option - the second option on the Groups menu, which you can see at the top of your LinkedIn homepage. Here you can choose from a long list of groups that have been suggested based on the information in your LinkedIn profile.
If none of these suggested groups seem quite right for you, try using the search bar in the top right corner of the page to search for groups by keyword. Plugging in "real estate" is the obvious strategy, but we would also advocate finding groups that cover other topics and/or activities you're interested in. This will allow you to connect with other members in a more genuine way and avoid the "hard sell".
If you still haven't found quite the right group, you also have the option of creating your own group on LinkedIn. To do this, simply click the "create a group" link under the main groups menu. To start with you'll need to choose a unique name and have a logo ready, along with a text description of what your group is about. If you run into any difficulties, LinkedIn provides a detailed run-down on how to create your own group here.

Related posts: