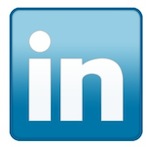 In this week's guest post from SOBOX – the social media solution created by propertyadguru.com publisher Classified Ad Ventures – we hear some tips on how to make the most of fast-growing social network LinkedIn:
With more than 85 million members already, professional social networking site LinkedIn is now adding a new member every second.
CEO Jeff Weiner, who says the site is experiencing its fastest growth outside of the US, shared these figures recently at a Web 2.0 Summit.
He says: "LinkedIn is fundamentally transforming the way people work. The site is also seeing upward of 60 million uniques per month."
With this increased growth is it important for agencies and real estate agents to maximise this successful networking tool.
Tips to make LinkedIn work for you:
Make sure you remind people how you know them when making a connection.
Keep your proceedings and communication businesslike.
Create a user-friendly profile.
Make your intentions clear when making a request or instigating communication.
Reciprocate communication.
Pass on requests promptly.
Play by the rules.
Value relationships.
Keep your status updated.
Get recommendations.
Optimise (SEO) your profile.

Related posts: