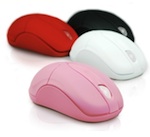 Following on from yesterday's post on Facebook ads, we thought we'd share our best tips for effective display advertising.

Whether it's a Facebook ad, a featured listing on a property portal, or a banner on someone else's website, there are a number of display ad strategies you can use to make sure you get the click-throughs you're looking for:
1. Put property at the forefront. Even if you're simply drumming up publicity for your agency, focus on the area you cover rather than the agents doing the work. Ideally, include an enticing photo of a property you've sold/rented out, or a glamourous shot of the local surrounds.
2. Define your audience. As you put together the ad, keep asking yourself who it's for. Put yourself in their shoes as you're writing copy and choosing pictures, and create something that will grab the attention of the type of home hunters you want to connect with.
3. Tell this audience what you can do for them. Rather than talking up your own statistics, write ad copy that focuses on home hunters themselves. "We'll find your dream home in Ann Arbor," rather than "Ann Arbor's most trusted agency," for example.
4. Make it quirky. Let's face it, there are hundreds of thousands of display ads circling the web as you read this - many of them exactly like yours. To stand out, you're going to need a little creativity. Inman Connect speaker Tom Ferry uses the example of an agent who writes "Britney Spears would love this house" to get home hunters clicking on her Craigslist ads. What new angle could you take?
If you're just getting started with display advertising, check out our article explaining all the various options available, along with our series on effective banner advertising.
[Image: slipperybrick.com]

Related posts: