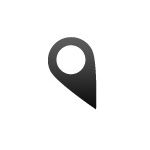 ListGlobally, a new and innovative global marketing tool for agents and developers around the world, has just been released. Backed by Simon Baker, the ex-Managing Director of the REA Group (realestate.com.au) in Australia, ListGlobally allows all agents and developers globally to market their listings to over 25 million buyers around the world through a network of leading property portals.
With a few simple clicks, a property listing is uploaded and displayed on 10 leading property portals in key markets. This will shortly grow to 25 leading portals. There are no contracts or set-up fees, just one low price for each listing which is active for 90 days.
ListGlobally currently publishes to leading sites in the United Kingdom, Germany, Malaysia, Singapore, Hong Kong, United Arab Emirates, Canada, Japan, and India. In the next few weeks, ListGlobally will also publish to leading sites in Mexico, Russia, and South Africa.
More partners will be announced shortly in markets including Australia, Spain, France, Belgium, Greece, Italy, Brazil and the US.
Announcing the launch of ListGlobally at the Real Estate Connect conference in San Francisco, CEO Simon Baker said: "Most agents and developers have sold properties to overseas buyers without any international marketing program. With ListGlobally, agents and developers everywhere can now effectively market selected properties on real estate sites with a combined audience of over 25 million visitors each month. On rightmove alone, there are 1.6 million international searches conducted each month by UK house hunters."
To find out more, go to www.listglobally.com or if you have any questions, send an email to [email protected]
ListGlobally is owned and operated by Classified Ad Ventures, the publisher of Property Ad Guru.

Related posts: