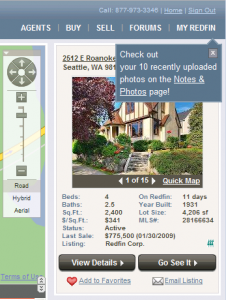 The initial response to redfin.com's new iPhone application has come in two categories: quiet one-star reviews and noisy five-star raves.

A post on the redfin.com blog explains that as soon as the application became available, a number of one star reviews with very few comments appeared, as well as five star reviews with extremely positive comments.
After displaying examples of other real estate applications with a more even distribution of reviews, CEO Glenn Kelman asked:
"Why is Redfin's distribution so different? Is it because we're new to the iPhone, and the most passionate advocates weigh in first? Or that Redfin is simply more polarizing, regardless of what the app itself does?"
But it seems redfin.com don't need to worry too much, as 80 out of the 108 responses they reported on 2 September were five star ratings.
The new iPhone application, which redfin.com describes as "gorgeous and fast and free and freakishly powerful", offers a number of innovative features, including a photo upload function that allows customers on tour to take pictures and notes that automatically upload to their redfin.com account.

Related posts: