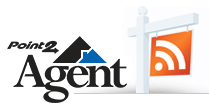 Real estate syndication tool Point2 has just announced a new partner: realestatebook.com.

The realestatebook.com property portal, owned by Network Communications, Inc., covers home sales in the US, Canada, Bahamas, Cayman Islands, Dominican Republic, Mexico, Panama, Puerto Rico, Turks and Caicos Islands and the US Virgin Islands. Its listings are also published through partners such as vertical search platform vast.com and global property portal enormo.com.
Point2 states that it has over 35 syndication partners and displays listings in over 300 locations. It claims to have over 200,000 members and describes itself as "the largest real estate listing syndication network in the industry".

Related posts: