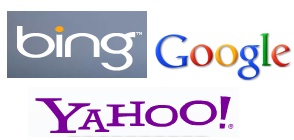 Once you have a clear idea of what search engine optimisation or SEO is, you're faced with a decision: do you work on optimising your website yourself, or do you bring in outside help? For those real estate agents who decide to take the second option and work with an SEO company, we have some tips on what you should look for.
Cost may seem like the obvious deciding factor, and of course you will need to choose a company who is willing to work for a fee that you are comfortable with. But another factor that is well worth considering is how well the SEO company actually knows the world of online real estate. Do they have any previous experience working with real estate agencies? If not, can they point to examples of websites in similar industries that they have had success with?
An SEO company that can't provide you with concrete examples of their previous work is best avoided, as is one that simply promises to get your website to the "top spot". Any good SEO expert should be up-front about the fact that ranking at the top for popular terms like "real estate Sydney" or "Melbourne houses for sale" is going to be extremely difficult, and should instead suggest aiming at high rankings for more niche keywords.
Above all, seek out an SEO company that you think you could work with for a sustained period. Getting higher rankings for your website isn't a one-off job - it will require effort over time, and you'll need to know that your SEO experts are committed to working with you for the long haul.

Related posts: