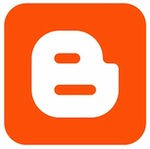 Now that we've had a general discussion on some of the principles and pitfalls of blogging, let's take a closer look at some specific ways to keep your blog in the "good" category and out of the other two.

Track what's working, and change things accordingly. There's no point signing up for a web analytics service if all you do is paste in the code and forget about it. Figure out what kinds of posts draw in the most visitors, and what keeps people on your website for more than a few seconds. Your website's click-stream - the way people move around the website - should also be something you're familiar with. Using all this information to constantly modify the content on your blog is the key to gaining traffic.
Look at the search terms people are using to find you. Some results will be slightly off-the-wall, but in amongst those will be some gems that tell you exactly what your readers were hoping for when they clicked through to your blog. The next question you have to ask yourself is, did you deliver? If not, what can you add that might satisfy those readers next time?
Colour is important. It is easy to lose a lot of time playing around with themes and colour settings, but at the same time, poor choices here can drive people away. This is where honest feedback from friends and colleagues can go a long way, as well as a survey of your favourite blogs to see what works for them.
Explain who you are up front. Ideally, the description under your blog's title will tell people who you are and what they can expect to find. Information in your sidebar should expand on this with facts about your business, location, and an option for people to contact you. The more you say here, the more likely people will be to think of this blog as an extension of a real-world business.
Try not to leave people hanging in your comments section. If your readers have a question, answer it. Even if someone else has jumped in while you've been away from the computer, take the time to acknowledge the question and throw in your two cents. This helps to remind people that there really is someone on the other side of the posts.
Of course, these suggestions only scratch the surface of good blogging. There are plenty of other ways to improve your blog, and we're looking forward to your own suggestions in the comments.

Related posts: