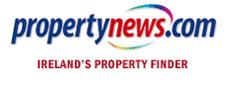 Northern Ireland's propertynews.com portal has launched the first locally built and supported Rental Management software, called Rental EDGE.

The software was built in conjunction with GCD Technologies and is the first of its kind in Northern Ireland. It was designed and developed by propertynews.com especially for local NI Letting Agents who were consulted throughout the build.
propertynews.com has provided software applications and support services to the property industry for over 10 years. The new software complements the existing propertynews.com residential sales software 'EDGE'.
In a blog post about the launch of the software propertynews.com writes:
"Rental EDGE is designed to efficiently automate the rental management process. Agents can instantly see summaries of leases, certificates due to expire, rent in arrears, inspections due - all at the click of a button. They can send automated text message reminders to tenants for rent owed or advise new applicants of the status of their application. The features of the product are numerous."
Jonny Watson, Lettings Manager, McGeown Estate Agents, commented:
"Being involved from the outset on the steering committee for Rental EDGE was invaluable and provided me with the opportunity to shape the system to perfectly suit the local rental management industry - ensuring we all operate most effectively and efficiently on behalf of our clients."
Speaking at the launch of Rental EDGE, Samuel Dickey MRICS, Partner in Gerry O'Connor Estate Agents said:
"We knew from our long history with Propertynews.com and their EDGE system that the new software would be top class and the support of a high standard. The new Rental EDGE system allows us to be more efficient in our delivery of service to both landlords and tenants".
Emma McNally, Managing Director of propertynews.com, said:
"We are extremely proud to provide core business products to our customers and are delighted to see that the new rental software system is already delivering tangible benefits to local Estate Agents across the province. There is no doubt that Rental EDGE can radically transform the efficiency of the rental management process and thanks must go out to the agents who participated in the steering committee and also the expertise of GCD Technologies".

Related posts: