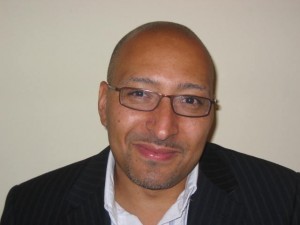 propertyadguru.com welcomes a guest post from Nick Marr about extreme house selling.

Nicholas Marr is CEO and founder of Marr International, the company behind UK based overseas property website homesgofast.com, which has been running since 2003. Nicholas is also a lifetime property investor who has a passion for international real estate, and appears on Television show 'Ask the Property Expert' on Overseas Property TV.
Extreme house selling started, it seems, in the US when the global economy took its toll on the housing market, inventories grew and whole communities become a buyers paradise. It was then when we saw property sellers adding extra value to their proposition in a bid to beat the competition. This action by home sellers is what I would describe as an exciting and growing trend the strategy of Extreme House Selling.
Recently one of my clients international best selling author Jonathan Blain highlighted the concept by enticing buyers to his luxury cottage in Devon. The property which at its height had a price tag of £3 million pounds is now priced at £1,350,000 and being offered with a speed boat and luxury car. Jonathan Blains Extreme house selling methods have seen his home in The Sunday Times, Reuters news, magazines and presented to a target audience of 2000 UK executives.
It is clear that the same measures are beginning to be used by home sellers in the UK. The traditional modest British home owner is now creating a buzz about their homes in a bid to get their house to stand out from the crowd. The single aim is to achieve a quick sale by increasing the exposure of their home to as many buyers as they can. Private home sellers or for sale by owners will usually use incentives and price reductions as part of a bespoke marketing strategy to help raise the profile of a seller's home. This is where the branding of a home can be become exciting, time consuming and ultimately very rewarding.
I see Extreme House Selling as anything that is moral and legal that will give a property more exposure than the average home. So parading a naked women in front of your home may not be the thing to achieve that sale. Typically the private home seller will offer incentives and a dramatic reduction in price. Some may create publicity about their homes at a locally or national level. It is not for everybody and this is the advantage as a seller can then stand out from the crowd. My experience has found that home sellers stress comes from being passive and applying proactive tactics can actually help this stress. Pricing is still one of the most important factors and you must make sure you are beating the competition with your proposal
Ideas for extreme house selling are generated by the individual the level of activity is down to them if you can do what everyone else is doing but at a better standard you are on your way to being an Extreme House Seller. Remember there are no guarantees but I can guarantee being proactive rather than reactive will work wonders on your well being.
by Nick Marr
homesgofast.com

Related posts: