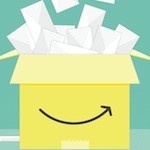 Email marketing and list manager MailChimp has just doubled its freemium plan, making its service free for lists with up to 2,000 members.
What's so great about MailChimp? The main advantage for agents is its tracking capability, which allows you to see things like who opened your emails, who forwarded them to friends, who unsubscribed and which email addresses bounced.
For users who want to take their email marketing to the next level, MailChimp also offers features like social statistics, the ability to enable comments on your email newsletters, and even the option to create QR coupon codes to include.
MailChimp does start charging subscription fees once your list is over the 2,000 mark, but we think their plans could still be worth it for agents who are spending time on email newsletters without being able to track how effective they actually are.
If you're not keen to sign up to MailChimp, but still want some tips on how to improve your email marketing, the company is offering a range of guides that a free to download. Of course, you can also check out our top 10 tips for email newsletters here.

Related posts: