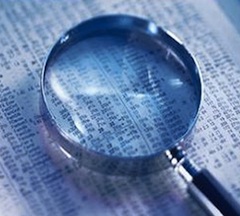 Yesterday we heard about the "long tail" of search and how agents can use this trend to make the most of their SEO and SEM efforts. Today, Modern Search creator Joe Hanna writes from an Australian perspective about how long tail search is changing the Internet for agents as well as property portals.

Recently, you may have noticed a change in the way Google looks and works. Basically, the deeper search options are on the left, which allows you to drill much further into search results. If you use the "everything" option, you will get all types of results within the main search results area, but you can also decide just to look at things like maps, blogs, or news.
These changes are interesting because they reflect a change in the way we are all using search engines. Of course, most people use search engines as the starting point for their online activity - even when navigating to a known business or website many people still use a phrase in a search engine to get there. So in some cases we are searching in less sophisticated ways by relying on Google and other search engines to navigate to known websites. But we are also becoming more sophisticated by using longer search terms to get more accurate results.
There's been a dramatic increase in the use of three and four keyword phrases in search. In part, this is a reflection of the size and scale of the content now indexed by Google. A search today for "houses" would return plenty of useless results. However, a search for "two bedroom apartment in Bondi" should bring up much more accurate results.
These "long tail" searches are well understood by Google and they've responded in a range of ways - the recent changes to the search results page are a good example.
Google have also stated their vision of "working with the real estate industry." The recent map integration with smaller portals and a number of larger real estate agencies points to a desire to provide direct access to property listings.
This is not without controversy. Both domain.com.au and realestate.com.au have opted out at this stage, yet they remain a significant source of revenue for Google as advertisers. The advertising budget of course is an aggregated spend from agents. Many within the real estate industry wonder how Google can afford to promote free services that drive traffic directly to real estate agents sites and listings when they are extracting so much money from key classified categories dominated by large portals.
If the long tail of search is here to stay, how will portals respond? Both realestate.com.au and domain.com.au have significant investment in SEO and paid search, and increasingly allocate more of their marketing dollars to online traffic building. Traditionally, portals had focused their SEO on generic terms such as "real estate for sale" (as they still do), and often click-throughs from search engines took the user to their homepage, where they were expected to engage with the site directly.
This approach is changing. The portals are finally realising the value of long tail SEO, and have started opening up their search results pages directly to the search engines, which means more specific searches like "real estate for sale Fitzroy" are starting to return links to the actual search results pages.
This is a slow process for search engines and a reactive one. Most of the innovation in this area comes from the smaller players in the market, with the larger portals responding after seeing their success. In part, this innovation from smaller players comes from necessity – they can't compete with paid campaigns so they need an alternative SEO strategy.
Despite these changes, there's still a tension for portals. Even though they are more indexed and open than in the past, portals still only open up certain searches and only provide results based on suburbs. They want users to search, land within the portal, and stay there.
So what does the future hold?
It's not surprising that we're starting to demand more from our searches within search engines and expect to be led to those results directly. Being sent to endless directories and being caught up in a search result "loop" is one of the most frustrating search engine experiences. The travel industry is a classic case – it often feels impossible to find an actual property page, as the competition amongst portals and directories is so aggressive.
An increase in specific long tail searches is also inevitable. Whereas in the past we needed to rely on tools within portals like saved searches and alerts based on more refined search terms, now we expect exact matches from Google searches.
New search engines like Modern Search provide users with direct access to long tail search results where the results returned match the exact offering - if you type in "3 bedroom apartment Fitzroy city views," that's what you will see. Over the next 12 months, users will increasingly adopt this method of searching. The landscape of search will keep shifting, and players that can adapt will reap the benefits and find ways to offer new value to users.
Disclosure: Modern Search was created under the direction of propertyadguru.com owner Classified Ad Ventures.

Related posts: