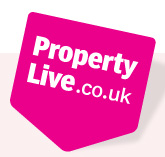 A survey commissioned by UK based property portal propertylive.co.uk has found that 69 percent of UK residents look at property online even when they are not actually planning to move.

12 percent of respondents said they use property websites to find out the value of their friends' or neighbours' homes, while 5 percent said they wanted to find out the value of their work colleagues' residences.
London residents were the top "property snoopers", with almost 16 percent reporting logging on to check the value of nearby homes. In terms of age group, 25-34 year olds were the most keen to check property values with no intention of buying or renting.
Peter Bolton King, chief executive of the National Federation of Property Professionals (NFOPP), had this to say about the survey's results:

"It is no secret that Brits are always concerned about the value of their own properties. But property surfing on the internet has become a hobby for those of us who are just as interested in snooping on the price of neighbour's and friends' homes. In the digital age, property portals are the internet equivalent of spying on the neighbours from behind net curtains. It is the modern way of keeping up with the Joneses."
The survey was conducted by an independent research company, and queried 1,399 people.
propertylive.co.uk, launched in January this year, is run by the NFOPP, and states it has over 13,000 local agents as members. It is a free-to-list portal, but only agents that belong to the NFOPP or an international body they recognise will be allowed to list property. This includes the National Association of Realtors (NAR) in the US, or the CEI in Europe.

Related posts: