Monthly Archives:
November, 2009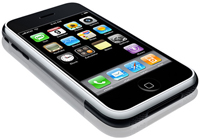 The recent National Association of Realtors conference in San Diego highlighted a number of technology trends emerging in the world of real estate. One of these was the use of mobile Internet, and we looked into whether agents should create their own mobile websites or invest in a branded, downloadable application.
The important thing to consider when choosing between these options is who your audience is, and how they will use your mobile presence. The cost of developing a downloadable application might be appropriate if you targeting a large, tech-savvy audience. If, on the other hand, you don't foresee a huge return on investing a branded application, stripping back your existing website to make it mobile-friendly might be more suitable.
One thing is clear: ignoring the mobile option is a risky strategy. Sales of Internet-enabled phones are increasing in Australia, the US, the UK and the Asia Pacific.