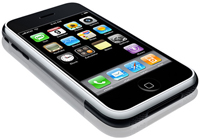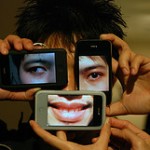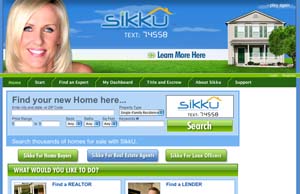 Launched February this year, SikkU has been described as "more than just another real estate site". The website states it is the first to offer the ability to search for properties through three different mediums: a text service, mobile website and the website itself.

As the website explains, each of these three choices give users access not only to a listing search but also to options that allow them to pre-qualify for loans, view title reports and submit offers.
"They can actually act while they are out in the field," SikkU creator Ray Desmond told azstarnet.com. "Instant information on the value. Instant search on the MLS listings. It's a different consumer today. They are shopping at a new mall, and you got to be there, or you are not going to sell anything."
SikkU, which costs US$1.99 per month for consumers and $9.99 for real estate professionals, has been eight years in the making. azstarnet.com reports that, while the application currently only covers Phoenix, it will soon be launched in Tuscon and Las Vegas, with more cities to follow.
However, it hasn't all been smooth sailing for SikkU. The Tucson Association of Realtors Multiple Listing Service has not yet agreed to feed its listings to the application.
"The question is where do the leads go, because the listings are owned by the broker," Kim Clifton, president of the Tucson Association of Realtors Multiple Listing Service, told azstarnet.com. "You have to put the listing broker's info on there. So if you are a broker who doesn't sign up, then where does that lead go?"
azstarnet.com also points out some of the ethical questions SikkU is facing, stating it directs buyers to loan officers and title companies rather than agents. Furthermore, Desmond owns Nova Home Loans, which is currently where potential home buyers are directed when they click on Sikku's "get prequalified" link.
Nevertheless, SikkU is showing no signs of slowing down, offering agents the ability to integrate their account with their local MLS, as well as syndication to 15 websites including zillow.com, vast.com, oodle.com and hotpads.com.
Above all, SikkU raises the question: with so many mobile options already available, will users be enticed by the ability to complete so much of the home buying process online?
Related posts:
Related posts brought to you by Yet Another Related Posts Plugin.