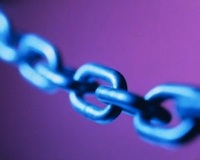 By now you know that getting links to your website from other sources is a good way to boost your search engine optimisation, as this makes your website appear more authoritative. But there's another kind of link that can be just as important to your SEO strategy - the internal links between your own web pages.
As searchenginewatch.com explains, internal links are important because they increase the chances that someone will access a certain page, and that it will be crawled and indexed by a search engine. They also go some way towards presenting that page as an authority, however they are of course given less weight than links from outside sources.
If you haven't been linking to your own web pages on your real estate blog or website, here a three tips to get you started:
As you're writing, use links as a way to explain terms and concepts to new readers by linking back to any earlier, more basic posts. Remember, you don't always have to link back to the website of a product or topic you're writing about if you've covered it before - you can simply link to one of your earlier posts.
Try to use keywords that describe to the article you're linking to (e.g "tips for home buyers"), rather than simply linking with "click here" in every instance. (Keyword-focused links, albeit from external websites, were voted one of the most important SEO ranking factors in a survey by seomoz.org in 2009.)
Most importantly, make sure you check your internal links every once in a while to make sure none are broken, as this can definitely dampen your SEO. There are a number of broken link checkers available online, including this plugin developed specifically for WordPress blogs.

Related posts: