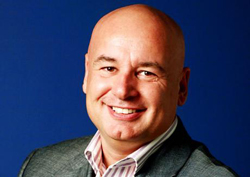 News is circulating that one of the UK's free-to-list players, propertyindex.com, has just gone into administration.

According to a report on The Negotiator news website, propertyindex.com informed staff that it filed for administration last Thursday, and commercial director Lee Bramzell is now preparing a management buy out.
A former propertyindex.com employee, who asked to remain anonymous, contacted us late last night to say that a large number of people at the portal have recently been made redundant and that it has now gone into administration.
"I would suggest that any agent who has credited their propertyindex.com account gives serious consideration to getting their money back and/or closing their account before they are unable to do so," the former employee said.
propertyindex.com was first established in September 2007 and launched in the UK in late 2008. The portal seemed to be off to a promising start, hiring a number of new staff and creating many new partnerships within its first few months of UK operation.
In an interview with telegraph.co.uk earlier this year, founder Darren Richards (pictured above) explained that he was investing part of the £30 million gained from the sale of his dating website, Dating Direct, in propertyindex.com.
In November last year, Lee Bramzell told propertyportalwatch.com what he saw to be the main challenges facing the portal:
"The key challenge we have is to effectively communicate the fact that there really is no reason not to give propertyindex.com a try. We are using our investment to reduce every barrier to trial and we believe there is no financial risk involved as agents only pay when they receive a lead."
By May 2009, propertyindex.com was reporting a 22 percent increase in the number of unique visitors from the previous month to 315,000. In July, the portal said it had seen an increase of 15 percent in the number of property enquiries it had received since April.
The only hint of trouble at the portal came back in April, when news of propertyindex.com's listings on eBay first came to light and it seemed agents had no knowledge of the arrangement.
propertyindex.com has been contacted for comment.
[Image:telegraph.co.uk]

Related posts: